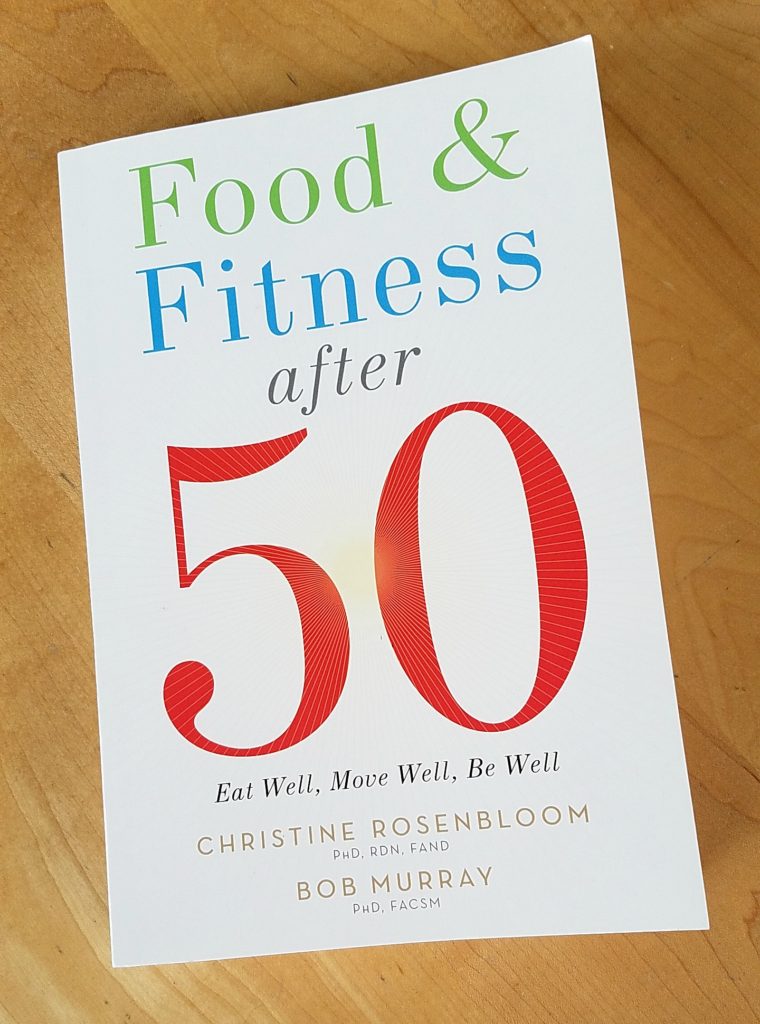 Right after I started this 31 Reasons I'm Vibrant at 60 series March first, my dietitian colleague and friend Chris Rosenbloom contacted me. She wanted to feature me in one of her weekly blog posts. I was thrilled and honored.
I had just purchased Chris's new book in February – Food and Fitness after 50: Eat Well, Move Well, Be Well – because I wanted to gain more vibrant aging inspiration. And who better than Chris, as I've always considered her one of the foremost authorities when it comes to fitness and nutrition. Plus, she co-authored this new book with another fitness expert, Bob Murray PhD, so I'm getting even more inspiration!
Of course the book is filled with a wealth of information and inspiration, including various self-assessment exercises about your own food, eating and fitness habits. Many common myths are busted – like "effective strength training requires a high-protein diet" and "taking 10,000 steps every day ensures adequate fitness." Chris and Bob both share personal stories about how they stay healthy, too. Every chapter is presented in an easy-to-read format with "The Bottom Line" summaries. If you're really wanting to figure out how to eat a little smarter and be more active, this book really provides realistic, practical guidance.
Check out Chris's weekly blog, too, for even more inspiration. Every week she highlights someone who will inspire you to be your best. Like Clarence, who at 80, does weekly strength training plus walking and high intensity training. Now that's inspiration!

Here's the link to Chris's Blog for Food & Fitness after 50 inspiration: ChrisRosenbloom.com
I was delighted Chris mentioned I have some recipes at my blog. We mentioned two – my Moroccan Spiced Sweet Potato Hummus and Indian Spiced Red Lentil Hummus. (Both are so easy to make and go toward your vegetable servings for the day!)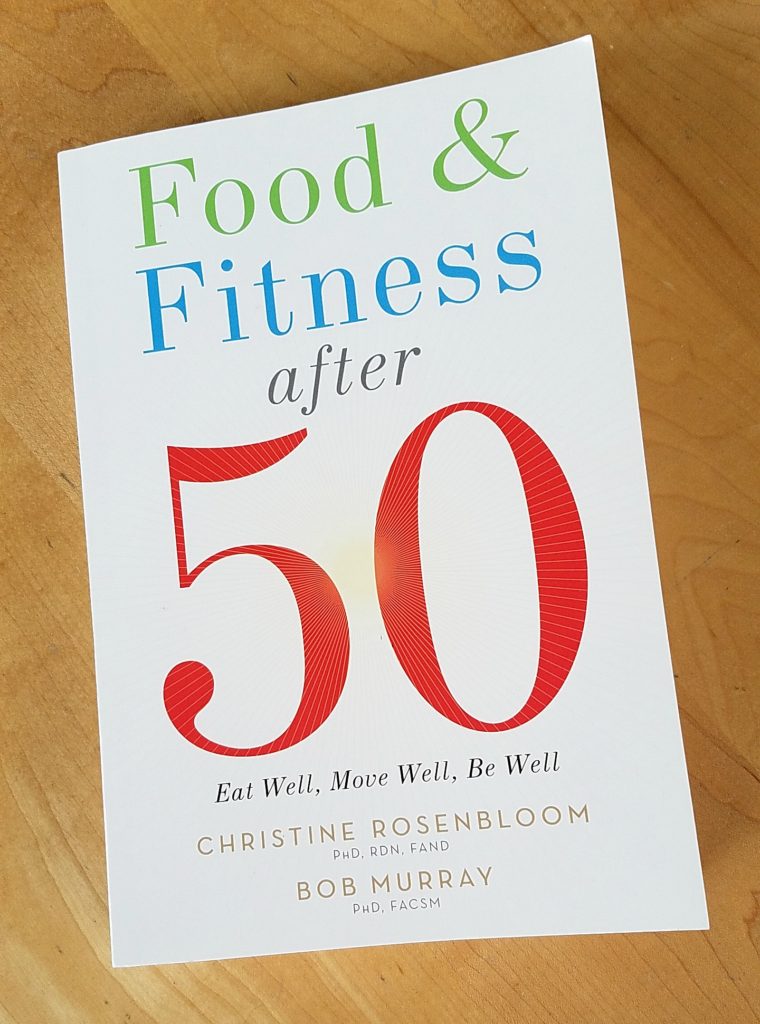 And you can buy Chris's book, which I highly recommend, at Amazon here.
Thank you Chris, and thanks to everyone who inspires me to stay strong and healthy as I age.
Oh, and thanks to those of you reading this series. I'm posting early today because I'll be enjoying an early dinner with husband Jeff and his team. I've been employing my tactics today…you can read about my Prior Planning Prevents techniques here.