Smoky Chipotle Deviled Eggs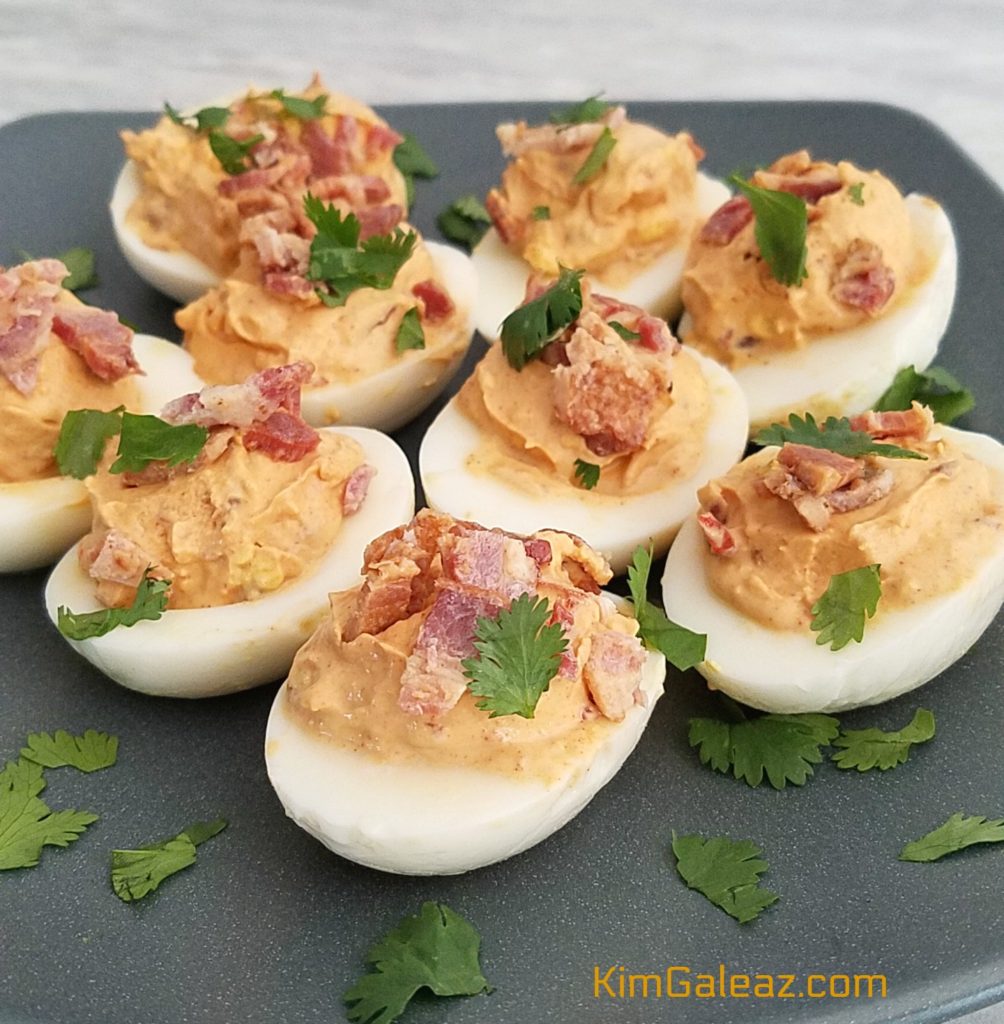 Author:
Kim Galeaz RDN CD
12 large eggs, hard-cooked
⅓ cup reduced fat, light mayonnaise
½ cup light sour cream
2 canned chipotle peppers in adobo sauce, very finely chopped
1 tablespoon adobo sauce (from canned chipotle peppers)
½ teaspoon ground chipotle chili pepper
½ teaspoon smoked paprika
¼ to ½ cup finely chopped cooked bacon plus additional ¼ cup for garnish
Chopped cilantro, green onion or chives, optional garnishes
Cut the hard-cooked eggs lengthwise in half. Scoop out the yolk and place in medium bowl. (Be careful not to damage the white halves.) Mash the yolks with a fork. Add mayonnaise, sour cream, chipotle peppers, adobo sauce, chile pepper, smoked paprika and ¼ cup chopped bacon. Stir well to blend all ingredients. Place filling in the whites using a small spoon, tiny cookie scoop or pipe in with a pastry bag and decorative tube. Garnish with remaining bacon and/or cilantro, green onion or chives as desired. Serve immediately or refrigerate in tightly covered container.
Recipe by at http://kimgaleaz.com/2018/07/smoky-chipotle-deviled-eggs/