Peachy Pork and Beef Tacos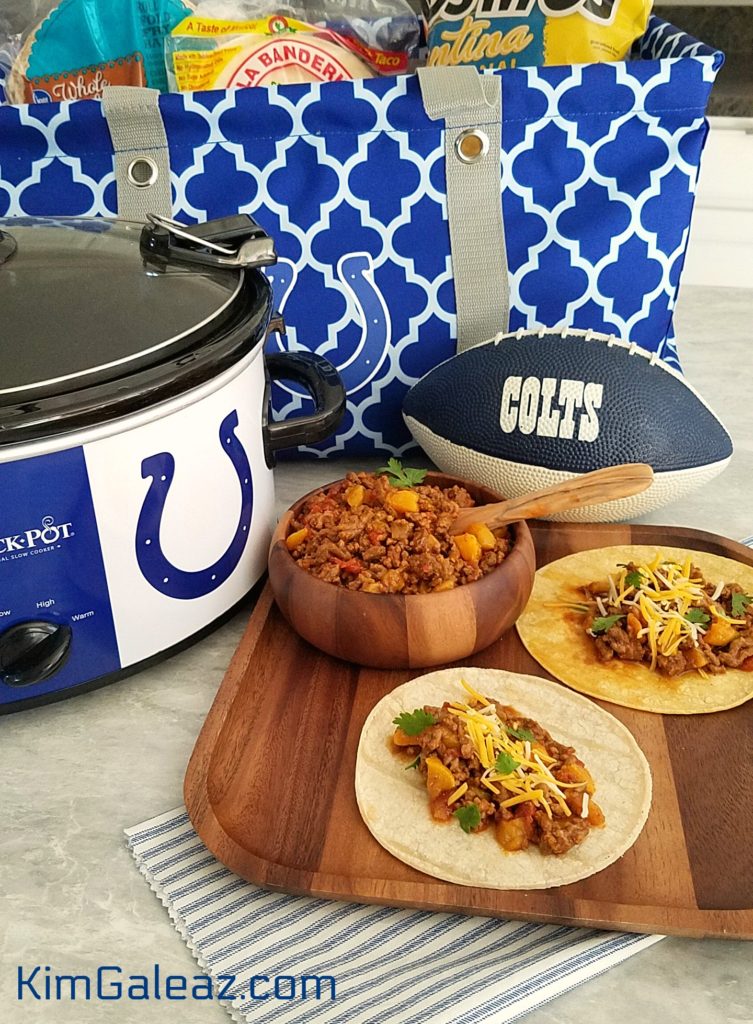 Author:
Kim Galeaz RDN CD
½ tablespoon vegetable oil
1 to 1¼ pounds lean (90/10) ground beef
1 pound pork chorizo
1 can (14 – 15 oz.) diced tomatoes with green chilies
1 can (4-5 oz.) diced green chilies
1 can (15 oz.) sliced peaches in natural juice, diced into small pieces
1 ¼ teaspoon ground cumin
¾ teaspoon garlic powder
¼ teaspoon crushed red pepper
1 ½ teaspoon chili powder
½ teaspoon ground coriander
Couple drops hot pepper sauce (optional)
Toppings: chopped cilantro, Mexican shredded cheese, finely chopped onion
Corn and flour tortillas
Tortilla chips
Heat oil in a large skillet over medium heat. Add ground beef and pork chorizo and heat until thoroughly cooked. Stir in tomatoes, green chilies, diced peaches, cumin, garlic powder, chili powder and coriander. Add hot pepper sauce if desired. Cook, stirring frequently, until mixture is completely hot, about 5-7 minutes. Keep hot while serving. Serve with toppings and corn/flour tortillas and tortilla chips. Refrigerate leftovers in a tightly covered container.
Recipe by at http://kimgaleaz.com/2018/08/peachy-pork-beef-tacos/