Corn on the Cob with Smokin' Hot Butter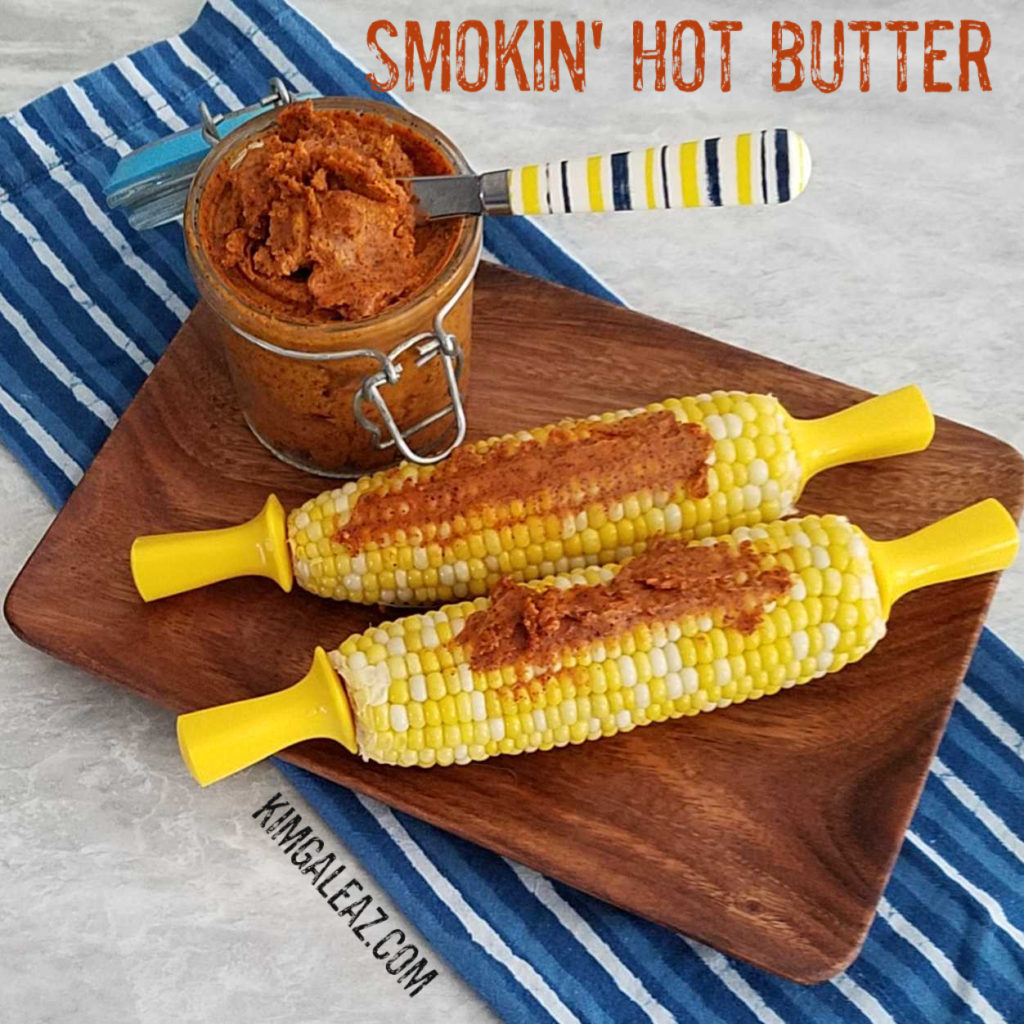 Author:
Kim Galeaz RDN CD
2 sticks (1 cup) Kroger unsalted butter, softened and cut into large pieces
1 tablespoons Kroger chipotle chile pepper
1 ½ tablespoon Kroger ancho chile pepper
1 ½ teaspoons smoked paprika
¼ to ½ teaspoon Kroger Mexican hot chili powder
1 teaspoon kosher salt
4 tablespoons Kroger honey
Add all ingredients to a food processor bowl and blend/pulse until smooth, frequently clearing sides and bottom of bowl to incorporate. Serve immediately. Or refrigerate in covered container until serving time. Best served at room temperature so it spreads easily.
Recipe by at http://kimgaleaz.com/2019/06/corn-cob-smokin-hot-butter/