Vietnamese Hot Dogs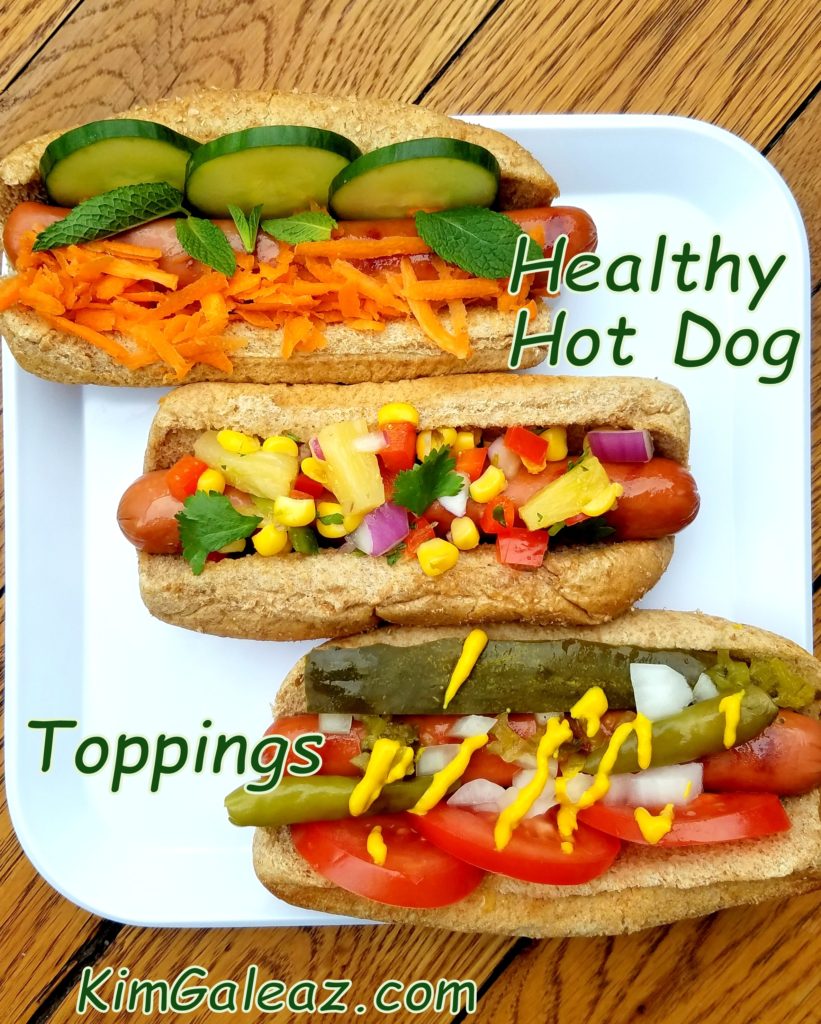 Author:
Kim Galeaz RDN CD
½ cup light mayonnaise
2-3 tablespoons Sriracha sauce
½ large cucumber, thinly sliced
¾ cup shredded carrots
½ cup fresh mint leaves
6 all-beef hot dogs
6 whole wheat hot dog buns
Make spicy mayonnaise by mixing mayonnaise and Sriracha sauce together in a small bowl. Spread mixture on buns then add hot dog. Arrange cucumber slices, shredded carrot and mint leaves over hot dog.
Recipe by at http://kimgaleaz.com/2018/05/healthy-hot-dog-toppings/