Curried Chicken Salad with Dried Cherries and Cashews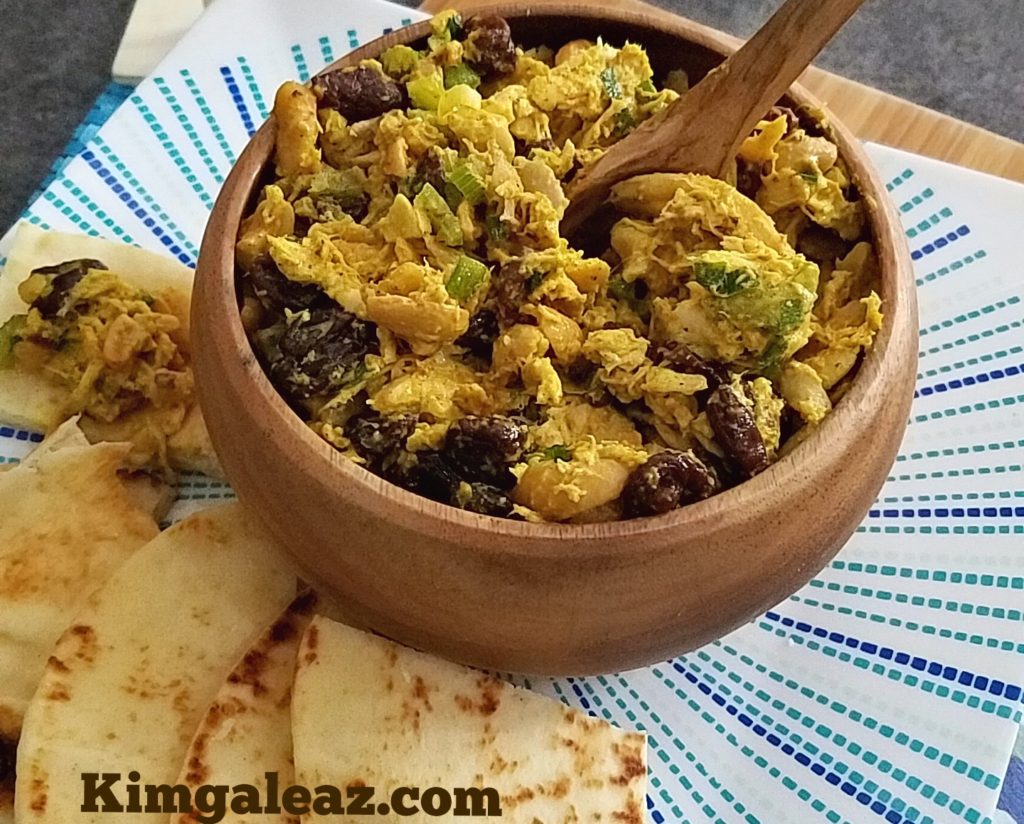 Author:
Kim Galeaz RDN CD
4 cups shredded, coarsely chopped cooked chicken*
⅔ cup diced celery
⅔ cup finely chopped green onion
½ cup light mayonnaise
1 ½ teaspoons curry powder
½ teaspoon Garam masala
¼ teaspoon turmeric
⅛ teaspoon each salt and pepper
¾ cup coarsely chopped cashews
1 cup dried tart cherries
2 teaspoons lemon juice
Toss all ingredients together in a large bowl. Stir to thoroughly combine and blend. Add more seasonings if desired.
*Best time-saver is to use supermarket rotisserie chicken and shred/chop after removing skin/bones.
*Serve with Naan bread, pita pockets or plain. Even on salad greens.
Nutrition Facts per serving (approximately ¾ cup chicken salad): 320 calories, 14 g fat, 3 g saturated fat, 0 g trans fat, 60 mg cholesterol, 25 g protein, 25 g carbohydrate, 2.5 g fiber, 335 mg sodium.
Recipe by at http://kimgaleaz.com/2017/10/curried-chicken-salad-dried-cherries-cashews/