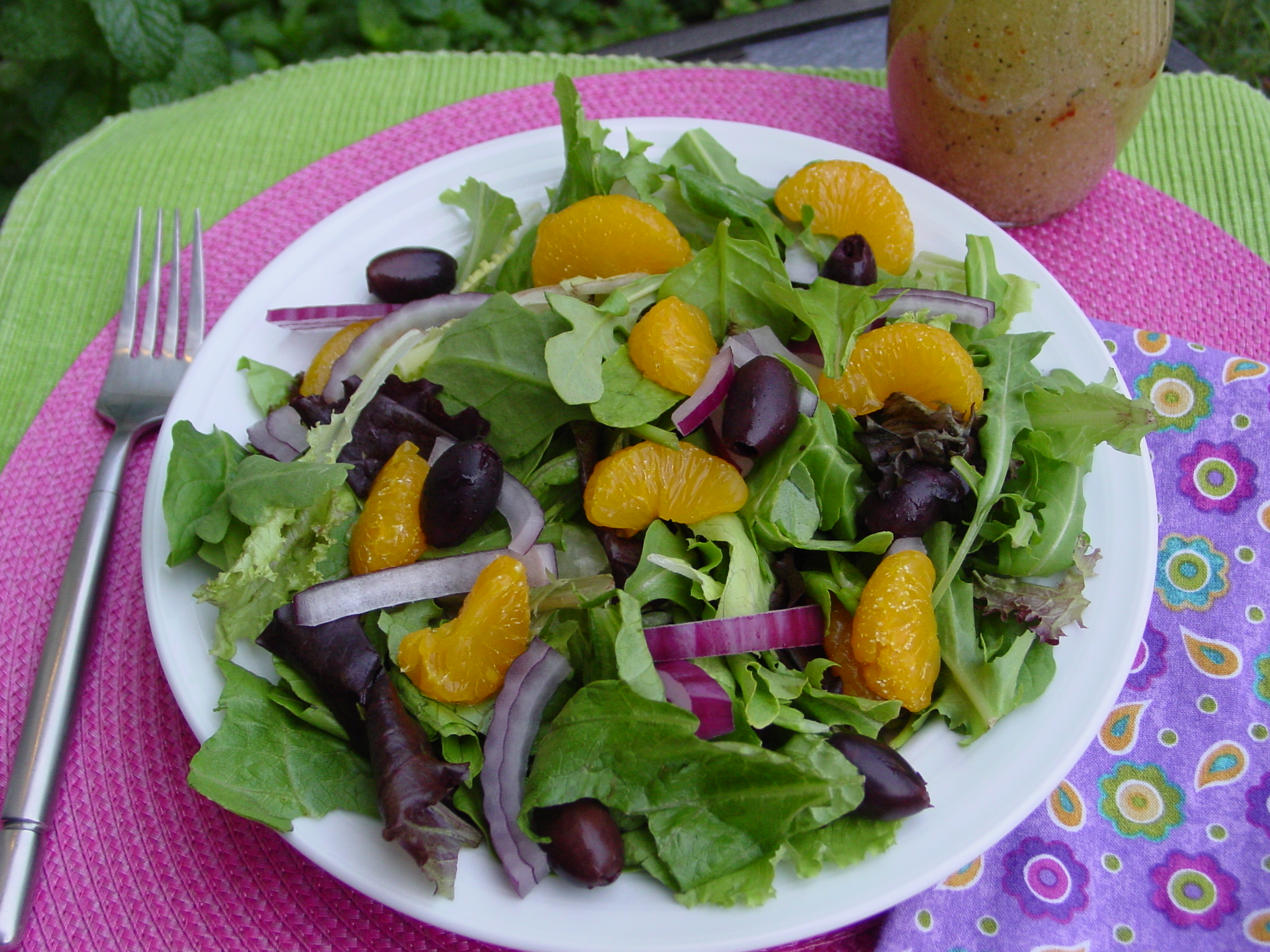 Red Onion & Orange Salad over Mixed Greens. Certainly not a new salad concept…..I started making a version of this salad in the late 1970's. Back then I don't think we even had bagged lettuce & greens. And it called for peeling and cutting fresh oranges.
But now, my favorite updated version is super-fast and easy, because I toss together bags of Mixed Greens and Romaine Lettuces, top with sliced/diced red onion, sprinkle with a drained can of Mandarin Oranges and a few sliced Kalamata olives. Then for the vinaigrette, I make my all-time favorite dressing: the Good Seasons Italian dressing. You know, that packet of dry seasoning mix that comes with those great cruets. (I think I have 5 of them!) I make a reduced fat version with slightly less oil than called for….and a tad more vinegar and water. THis easy dressing stores in the frig for over a week.
THe best part of this Salad? It's one of the easiest ways to Eat More Fruits & Vegetables! Oh, and there's no RECIPE required. Just add as many greens, onions and oranges as you'd like!