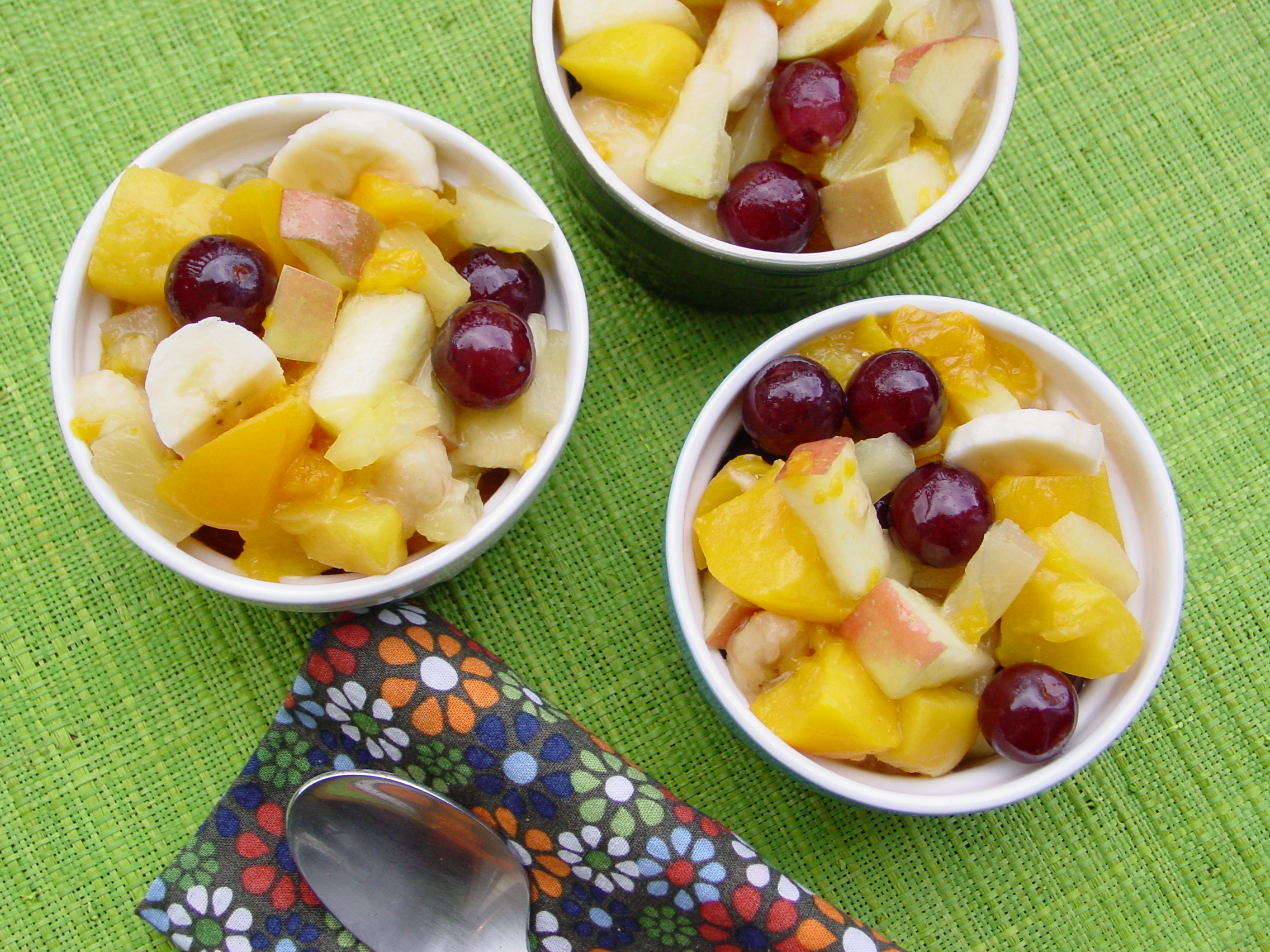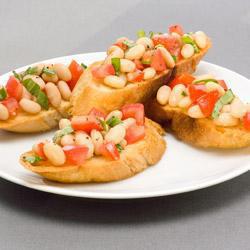 1. Budget-friendly and nutrient-rich.
Not only are canned foods one of the most affordable ways to meet the Dietary Guidelines goals on MyPlate, they contain comparable nutrients to fresh, frozen and dried forms. Think about it. They are picked at their peak and packed immediately which means valuable nutrients are retained. In some cases, however, canned choices may have even more nutrients than their fresh counterpart. Peaches are my favorite example. Research shows that canned peaches have 4 times more vitamin C and 10 times more folate than fresh peaches.
2. Convenient and versatile.
Buy. Place in Pantry. Open. Pour. Maybe a draining step in there, too, but look how convenient! Real time-saving ingredients for recipes – something we all appreciate when time-pressed. Canned foods work in all kinds of recipes, too, and that's the versatility part. Oh sure, canned tuna salad is a staple and favorite in most of our recipe repertories, but Bruschetta?! Who would ever guess an appetizer so easy, elegant and upscale came from canned beans and jarred sundried tomatoes! Try this White Bean Bruschetta.
3. Earth-friendly packaging.
Cans are highly sustainable food packaging. In fact canned foods are packed in the most recycled food and beverage container – steel cans. Steel cans contain a minimum of 25% recycled content. And the steel industry is a leader in recycling. Find statistics and more facts about this sustainable packaging at
http://www.mealtime.org/
Kim's Favorite Fruit Salad
1 can (15 ounces) mandarin oranges in light syrup, drained
1 can (20 ounces) pineapple tidbits in 100% juice, drained*
2 cans (15 ounces) sliced peaches, drained
1 large red apple, chopped
1½ cups red grapes
2 medium bananas, sliced and halved
Combine mandarin oranges, pineapple, peaches, apple and grapes in a large bowl. Stir in bananas right before serving. *Reserve a couple tablespoons juice if desired and stir into fruit salad.
Makes about 8 cups (16 servings of ½ cup each)
Recipe created by Kim Galeaz, RDN CD
White Bean Bruschetta
1 French baguette, cut in 16 (1/2-inch thick) slices
2 tablespoons olive oil
1 can (15 ounces) cannellini beans, drained and rinsed
2 tablespoons sun-dried tomato juliennes* in oil, drained
2 tablespoons chopped, fresh basil leaves or 2 teaspoons dried basil
Salt to taste
2 cloves garlic, halved
*Juliennes are matchstick strips.
Heat oven to 400°F. Brush one side of each bread slice with the olive oil. Place on a baking sheet, oil-side up. Bake 8 to 10 minutes or until toasted. Meanwhile, mix beans, sun-dried tomatoes and basil in a medium bowl. Mash with a fork and mix well. Season with salt. Rub the cut sides of garlic over the tops of the toasts. Cover each toast slice with 1 tablespoon bean spread. Serve immediately.
Makes 16 servings
Recipe from www.Mealtime.org