Dried cranberries are so versatile they can be added to practically every side dish typically served at Thanksgiving.
1. Stuffing.
 Add dried cranberries to any favorite stuffing recipe, whether it's white, whole wheat or corn bread-based. Start with about ¾ cup for every 9×13-inch pan stuffing.
2. Sweet Potatoes.
Stir dried cranberries into sugar-butter-pecan streusel topping for sweet potato soufflé or sprinkle over a dish of candied or oven-roasted sweet potatoes.
3.  Green Beans.
 Dried cranberries complement the almonds, pecans or walnuts often added to sautéed green beans.
4. Dark Leafy Greens.
Eating more dark leafy greens like kale, Swiss chard, collard and mustard greens is easier – and tastier – if you throw in some sweet and delectable dried cranberries!  Get started with this Kale with Garlic and Dried Cranberries recipe below.
5. Mixed Greens Salad.
Sprinkle some fruit – dried cranberries – on that vegetable salad of mixed lettuce greens and spinach leaves.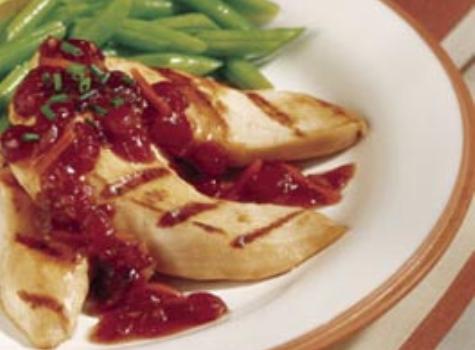 6. Cranberry Sauce.
Serve a double dose of cranberry health benefits by adding dried cranberries to any homemade fresh cranberry sauce recipe.  Maybe even a sprinkle of roasted Saigon cinnamon, too.
7. Winter Squash.
Cooked butternut, buttercup or acorn squash halves are irresistible with a cinnamon, butter, maple syrup and dried cranberry topping.
8. The Bounty of Health Benefits.
Dried cranberries naturally contain phytonutrients called flavonoids. These powerful antioxidants may help reduce the risk of heart disease, help prevent the adhesion of certain harmful bacteria associated with urinary tract infections and potentially help inhibit bacteria associated with gum disease and stomach ulcers.  Plus, dried cranberries make eating more fruit every day easier because they "count" as one of the nutrient-rich choices just like fresh, frozen, canned and 100% juice do.
Happy, healthy and safe Thanksgiving to all!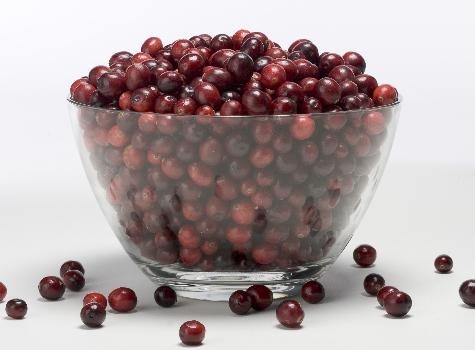 Kale with Garlic and Cranberries
4 quarts water
1 ½ tablespoons salt
2 pounds kale, stems and center ribs removed and leaves coarsely chopped
1 tablespoon minced garlic
5 tablespoons olive oil
½ cup (2 ounces) dried cranberries
¾ teaspoon salt
1/8 teaspoon ground black pepper
1. Combine water, salt and kale in a 6-quart pot. Bring to a boil, uncovered and cook until the kale is almost tender, about 5 to 7 minutes. Drain in a colander, then immediately transfer kale to an ice bath to stop cooking. When kale is cool, drain, but do not squeeze.
2. Cook garlic in olive oil in same pot over medium heat, stirring, until fragrant, about 30 seconds. Add kale, dried cranberries, salt and pepper, and cook, tossing frequently with tongs, until kale is heated through and tender, about 4 to 6 minutes. Makes 8 servings.  
Recipe from www.uscranberries.com (You'll find numerous other holiday recipe ideas here as well.)
Nutrition Facts per serving:
150 calories, 3 g protein, 15 g carbohydrate, 9 g fat, 1 g saturated fat, 0 mg cholesterol, 485 mg sodium, 3 g dietary fiber.
Excellent source of: Vitamins A, C and K
Good source of: fiber, potassium, calcium and vitamin B6.
Disclosure: I'm a culinary-nutrition consultant to the food, beverage and agriculture industry, as well as public relations agencies representing one or more of the foods/beverages in this post.