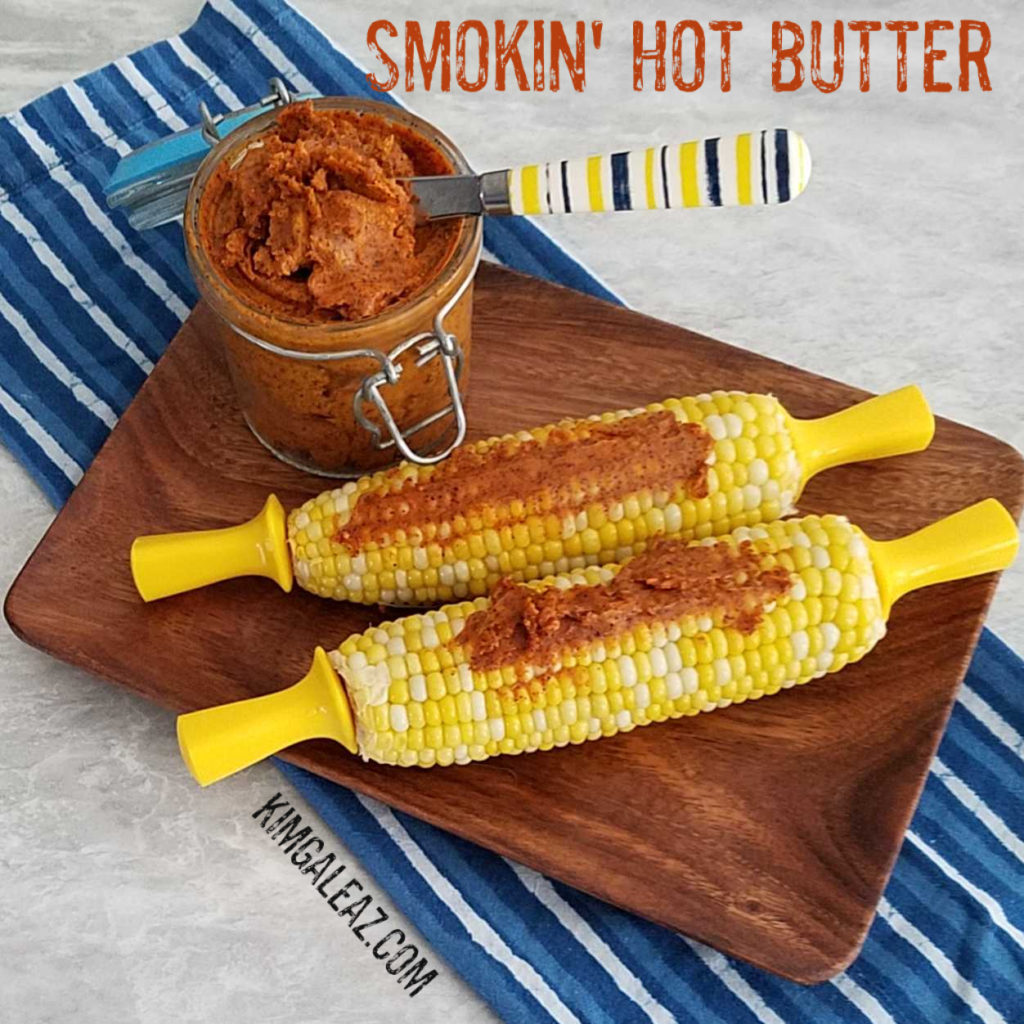 Whip up a batch of my Smokin' Hot Butter and you'll be able to:
1. Enjoy a new taste sensation on that nutrient-rich corn. Go ahead and slather that cob with Smokin' Hot Butter. Oh sure, plain ole' butter will always be the classic king. But be brave, shake things up for a change and listen to the oo's and ah's from your family, friends and cookout guest.
2. Serve a vegetable! Yes, corn counts as a vegetable. And whether it's canned, frozen or fresh, corn counts as a nutrient-rich vegetable choice. Great news for everyone, especially kids who are picky eaters and only want corn and green beans.
3. Protect your eyes. Corn contains not just fiber, vitamins and minerals for overall health, but it's a good source of two phytonutrients: Lutein and Zeaxanthin. These natural plant components may help reduce risk of age-related macular degeneration. Another reason why kids are on the right track if they love corn as a vegetable.

Corn on the Cob with Smokin' Hot Butter
Author:
Kim Galeaz RDN CD
Ingredients
2 sticks (1 cup) Kroger unsalted butter, softened and cut into large pieces
1 tablespoons Kroger chipotle chile pepper
1 ½ tablespoon Kroger ancho chile pepper
1 ½ teaspoons smoked paprika
¼ to ½ teaspoon Kroger Mexican hot chili powder
1 teaspoon kosher salt
4 tablespoons Kroger honey
Instructions
Add all ingredients to a food processor bowl and blend/pulse until smooth, frequently clearing sides and bottom of bowl to incorporate. Serve immediately. Or refrigerate in covered container until serving time. Best served at room temperature so it spreads easily.