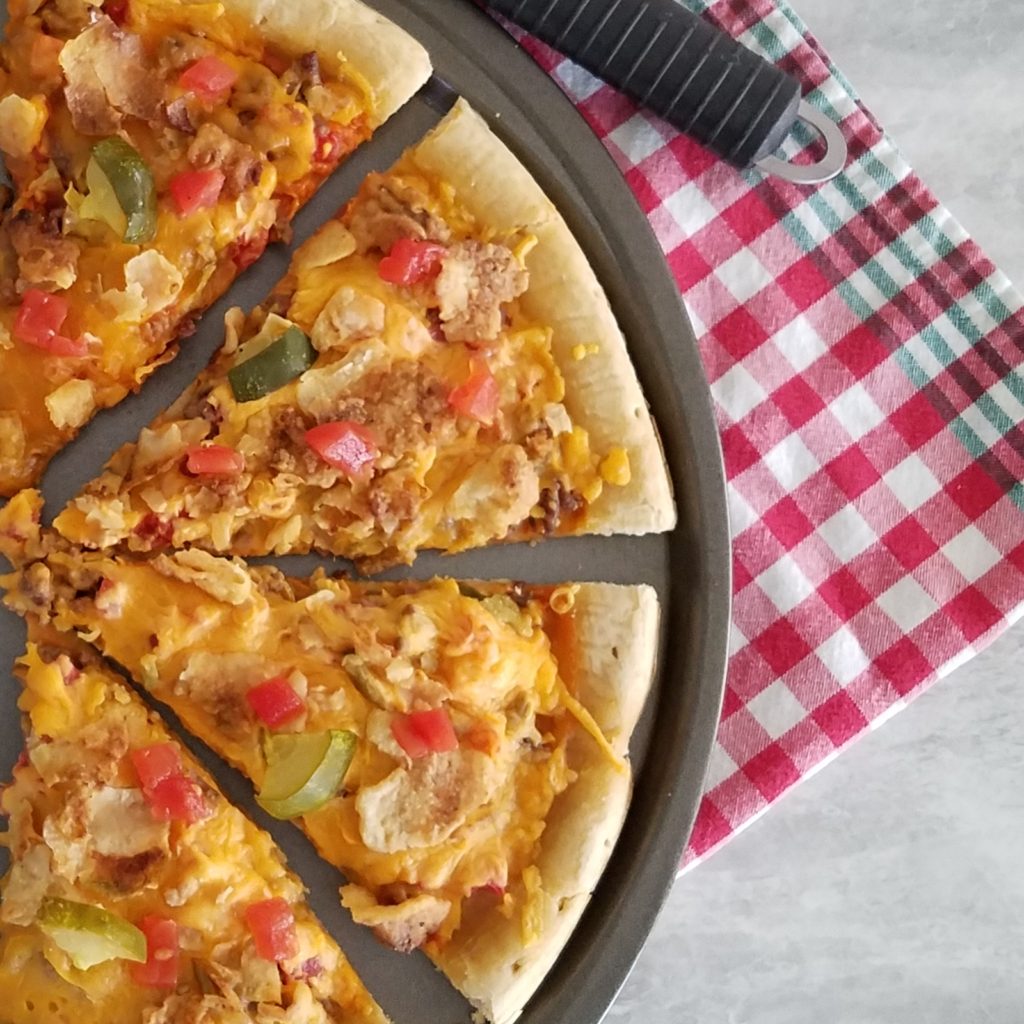 Pizza or cheeseburgers for dinner tonight? Make them both!
Cheeseburger pizza is ready in less than 30 minutes.
Just grab the skillet and brown the ground beef, unwrap the ready-to-use pizza crust, open the bag of shredded cheese, chop the onion and you're minutes away from a kid-friendly, family-friendly meal that makes everyone happy.
Of course as a registered dietitian nutritionist, I'm thrilled this easy pizza contains 4 of the 5 nutrient-rich food groups: grains (crust), vegetables (onions & tomatoes), dairy (cheese) and protein (ground beef).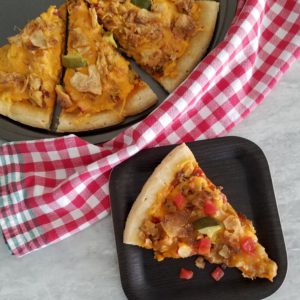 Fruit is the only group missing, so serve Cheeseburger Pizza with my fast and easy side salad with mandarin oranges. Chopped romaine and/or mixed salad greens, sliced red onion, canned mandarin oranges and Kalamata olives…all drizzled with your favorite Italian vinaigrette.
Dinner. Done. In a flash. Filled with all the right nutrients to keep everyone healthy, from toddlers and teens, mom and dad to grandparents.

Cheeseburger Pizza
Kid-favorites and family-favorite pizzas and cheeseburgers come together fast when you turn it into a flavorful and healthy pizza.
Author:
Kim Galeaz RDN LD
Ingredients
1 (12 oz.) Kroger ready-to-use original pizza crust (from a 24 oz. package)
1 tablespoon melted butter
8 – 12 oz. Kroger Private Selection 90% lean Ground Beef
⅔ cup finely chopped red or white onion
⅛ teaspoon salt
⅛ teaspoon black pepper
¼ cup Kroger catsup*
¼ cup Kroger yellow mustard*
¼ cup light mayonnaise (Kim loves Hellmann's)*
2 cups Kroger Shredded Sharp Cheddar Cheese, divided
Fresh chopped tomatoes or canned petite diced tomatoes (drained and patted dry)
Dill pickle slices
(Optional) 1½ to ¾ cup French's Dill Pickle Crunchy Toppers, divided
Instructions
Heat oven to 450⁰F. Brush pizza crust with melted butter. Cook ground beef with onions until thoroughly done and 160 degrees. Stir in salt and pepper. Drain any grease.
Mix catsup, mustard and mayonnaise in a small bowl. Spread over pizza crust evenly. Sprinkle beef-onion mixture over pizza evenly. Sprinkle with 1 cup cheese and ½ cup dill crunchers pieces. Top with desired amount of dill pickle slices, chopped tomatoes and remaining 1 cup cheese. Bake until 7 to 9 minutes, or until cheese is lightly browned. Cut into wedges.
*Use more or less of one item based on personal preference, but you'll need ¾ cup total volume "sauce."